News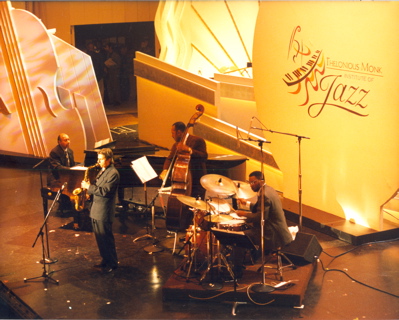 Fall 2019
It's been a very good and busy year so far. In the spring I finished up my 6th year at the University of Manitoba jazz program. I played a night at CCFM with Larry Roy around the end of the semester, April 16th. Soon after that I flew to Toronto for several days of gigs and teaching that were put together by Luis Deniz and Ethan Ardelli, both great players and good friends. In early May my quartet performed for a weekend at the Kitano for the release of the new CD, "Answer". It's been getting a good deal of radio play and I'm already planning for the next project. Soon after that I performed as a part of a Cannonball Adderely tribute in Winnipeg with Derrick Gardner's group. May 20th I performed with the Vanguard Jazz Orchestra at the Vilage Vanguard. Over the summer I played several gigs in NYC and San Francisco. I also taught at a Jazz camp in Lafayette California in July. I played some concerts in the Bay area that week, and later, August 10th, played the San Jose Jazz Festiva. with Sylvia Cuenca and Essiet Essiet's group. In August, I worked at our U of Manitoba Jazz camp. On Aug. 30th-31st I led a group at The Kitano. A few days later I flew back to Winnipeg to teach for the semester. It'll be a busy one and probably go by quickly. I'll have gigs here, San Francisco, and a couple things in NYC in Oct. I'll post here again in Dec., Thanks for checking in!
Press quotes
"Jon is one of the greatest alto players ever"
- Phil Woods
"Gordon has embraced the history of his instrument, carrying with it the ability to extend music as a universal language"
- Wayne Shorter
"Not only a great soloist, but also possesses a gorgeous tone."
- Kenny Washington
..."a masterful young altoist with a brilliant future ahead of him".
- Joe Lovano
"One of the finest musicians of his generation and deserves a great deal more recognition than he has received from the jazz media."
- Ken Dryden
4 + 1/2 Stars-"Gordon has created a multifaceted statement that invites repeated investigations. He's onto something important."
- Down Beat